AAUW WSM Branch Meeting 9/9/20 – Fixing Our Broken Political System
Election 2020 – AAUW WSM Resource Guide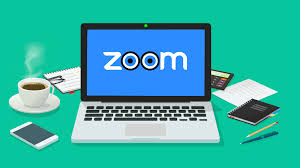 Zoom Information for our virtual Branch Meetings
The primary purpose of AAUW (formally American Association of University Women), is to empower women and girls through advocacy, education, philanthropy, and research. Our nonpartisan, nonprofit organization has more than 170,000 members and supporters across the United States; additionally we have over 1,000 local branches and 800 college and university partners. Since AAUW's founding in 1881, our members have taken affirming positions on the fundamental issues of the day — gender equity in our educational, social, and economic environments. We are tenacious and trailblazing in advocating for women and girls.
Co-Presidents Kerstin Lanser and Mary Messerlie encourage you to take a few minutes to explore our website and discover some of the ways you can get involved. It is definitely an organization you should consider joining if you share our mission. AAUW is part of a chorus of voices advancing equity in education and the workplace. Our West Suburban-Milwaukee branch is composed of over 200 women committed to making a more equitable world for future generations.
We hold monthly branch meetings which feature stimulating speakers on the issues of the day and support AAUW's public policy issues. Our members like to be well-informed and engaged. In addition to our advocacy role we offer a variety of diverse activities: enjoy bridge, play golf, like Mah Jongg, how about gardening, or taking a day trip to an historical location, well then click on Programs and Events. Perhaps you would like to continue a legacy of education. Well then click on Education and discover how you can support a scholarship or help a young women navigate a career in engineering, science or technology with our GEMS initiative or support the PEARLS for Teen Girls program that empowers teenage girls to become tomorrow's effective leaders.
If you are interested in information on becoming a member of the West Suburban Milwaukee branch, contact our membership chair, Linda Polulach, at aauw.wsmmembership@gmail.com.
We look forward to hearing from you or seeing you at an upcoming event.
Stay Safe.
Kerstin Lanser and Mary Messerlie
Co-Presidents
---
AAUW COVID-19 virus UPDATE

Your safety and staying healthy are our greatest priorities so therefore we are moving all our fall Branch meetings from the Sunset Playhouse to the virtual platform Zoom. Our Program Committee has been working hard to ensure quality and enriching programs. Zoom is very robust and easy to use on a laptop, desktop, smart phone, or I-pad. You may also just use the audio portion without the video. Perhaps you are already using Zoom to stay connected with friends and family. As we often hear, "we are all in this together", so we will stay together as we pivot to Zoom. We will have members available closer to our September Branch meeting to help those who need assistance transition to Zoom. These are challenging times but we are resilient women. We can do this……together.
_______________________________________________________________________________
Have you taken the Start Smart/Work Smart online course yet? Now is the time!

Have you shared the link with other women in or entering the workforce?  AAUW's goal is to reach 10,000,000 women and close the wage gap by 2030!  Begin here and pass it along today!  https://salary.aauw.org/about/
___________________________________________________________________
| AAUW | BRANCH COMMUNITY ENGAGEMENTS | Scholarships |
| --- | --- | --- |
| | | |